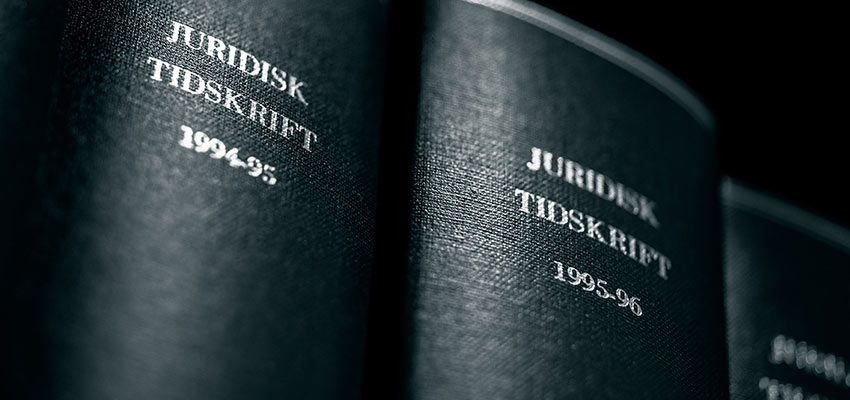 External legal counsel
Our team have extensive experience working as corporate lawyers. This experience has been gained either by working as a corporate lawyer or by, in practice, acting as an "external legal department" for companies. Also companies that have their own lawyers use us in this capacity when in need of extra resources or special skills. Our role can cover anything from the company's day-to-day legal matters to coordinating international M&A projects.
The role of a corporate lawyer requires comprehensive experience and an in-depth understanding of what is important for the client's business. This needs to be combined with an ability to prioritize in order to help the company achieve its goals in the best possible way. It is also about being able to package and communicate the legal advice in a way that feels relevant for the executive management and other non-lawyers. This is how we at HWF have worked since the beginning of our careers as part of the so-called Helsingborg model – read more about this under About the Firm.
Our assignments as external corporate lawyers can be both temporary, in relation to your needs from time to time or continuous over time. Our clients include both listed and unlisted companies, ranging from large multinational corporate groups to local development companies. If required that we work on site at the company for certain periods of time, we will try to accommodate such requests. For more extensive or long-term assignments, we offer individual fee models. You are always welcome to contact us for further discussion!
Secretary of the board
Having a professional secretary in the form of a lawyer can be a good way to gain a better structure in the board work. Board members and the operational management can focus on their areas of responsibility during the board meeting, without having to handle the minutes at the same time. In this way, you get a well-structured protocol, and if questions about legal formalities or other legal issues arise, many of them can be resolved immediately since the competence needed is already present at the table.
We have extensive experience in board work and we also provide services as board secretaries. You are welcome to contact us for further discussion!
Contract management
We help companies to tailor their processes for contract management. Group management may also want a final "sign-off" on the legal terms in agreements before signature. We provide a cost-efficient solution for this. You are welcome to contact us for further discussion!
International experience and global network
Our team has many years of experience in assisting both larger and smaller companies with different legal issues in international contexts. Over the years, we have assisted some of Sweden's most reputable companies in the implementation of their acquisition strategies and, in doing so, have contributed to business deals in a large number of jurisdictions around the world. Our international experience includes rollout of international agent, distributor and franchise networks along with the various legal issues that may arise in connection to these as well as terminations of and amendments to existing contractual relationships. Our international assignments have given us the opportunity to connect and work with lawyers in many different countries. This enables us to quickly and efficiently put together an appropriate team for each individual assignment, regardless of the geographical location of the assignment. You are welcome to contact us for further discussion!